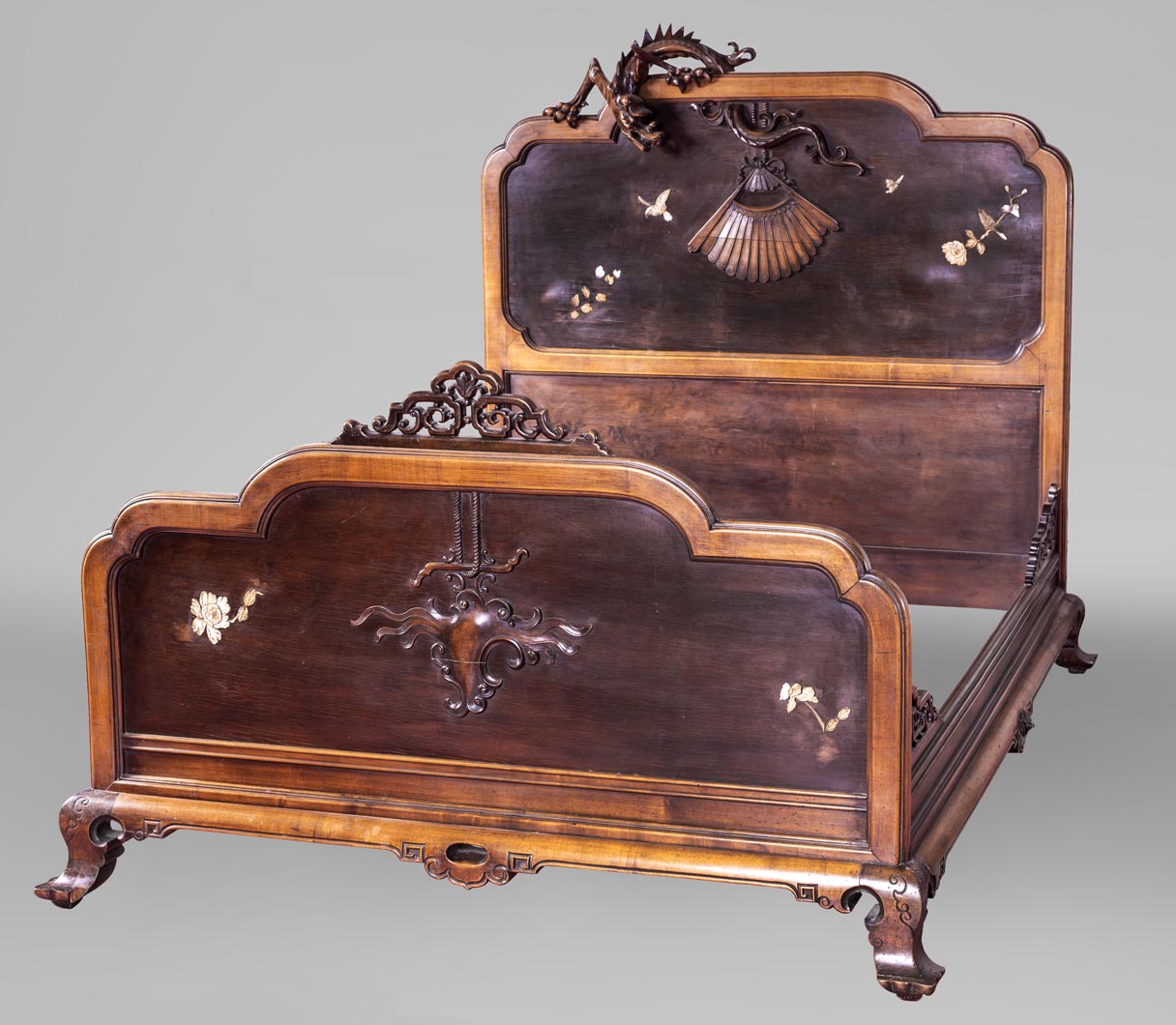 Attributed to la Maison des Bambous
Materials : Sycamore, ivory and bones
Provenance  : France, circa 1890
Dimensions : H : 157cm, L : 162cm, D : 223cm
Bed with dragon
This bed is inspired by the Far East. The headboard is crossed by a menacing dragon and adorned with a fan. On the head and footboard, there is also a decoration of birds and flowers in marquetry of bone and ivory.

Pair of wall brackets decorated with storks
Charming pair of blackened carved wood wall brackets. Inspired by Japan, the decor of storks and friezes of openwork geometric interlaces is quite characteristic of the taste of the time for extreme oriental motifs.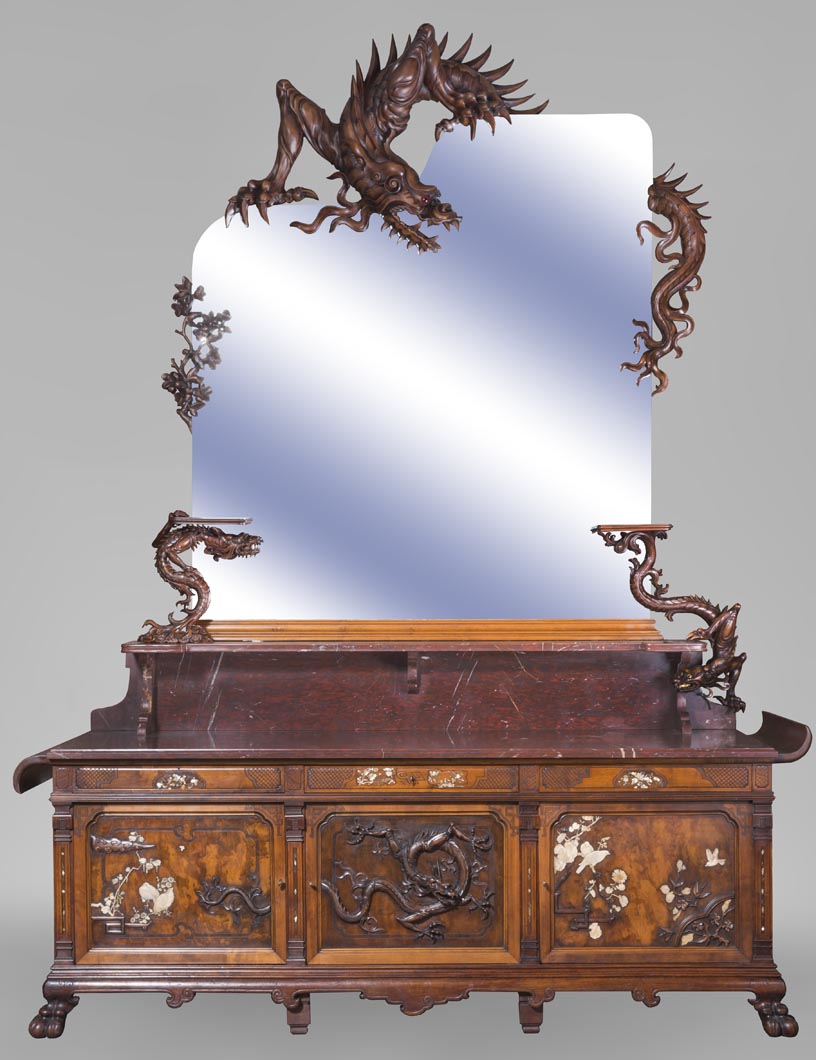 Attributed to la Maison des Bambous thanks to archives draws
Materials : Sycamore, mother-of-pearl, Griotte red marble
Provenance  : France, circa 1890
Dimensions : H : 3oocm, L : 240cm, D : 72cm
Large cupboard and its mirror with dragons
In the upper part of this cupboard, a mirror is animated by an impressive dragon, and decorated with cherry branches and on each side two smaller dragons, forming a lamp and supporting a tablet. In the middle part, three drawers engraved and decorated with mother-of-pearl inlay. In its lower part, this piece of furniture opens with three doors decorated with birds, flowers inlaid with mother-of-pearl and on two of them, a carved dragon.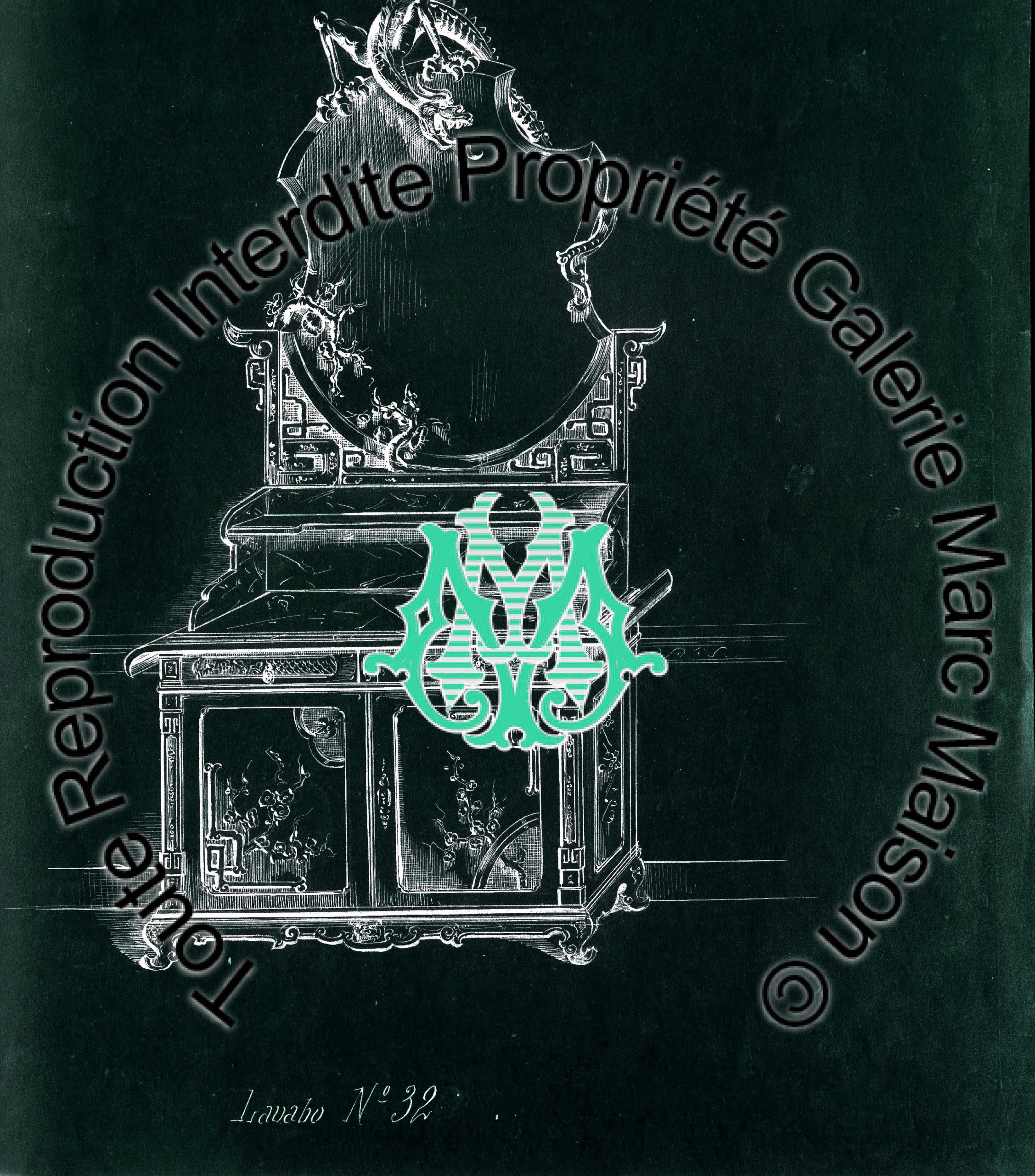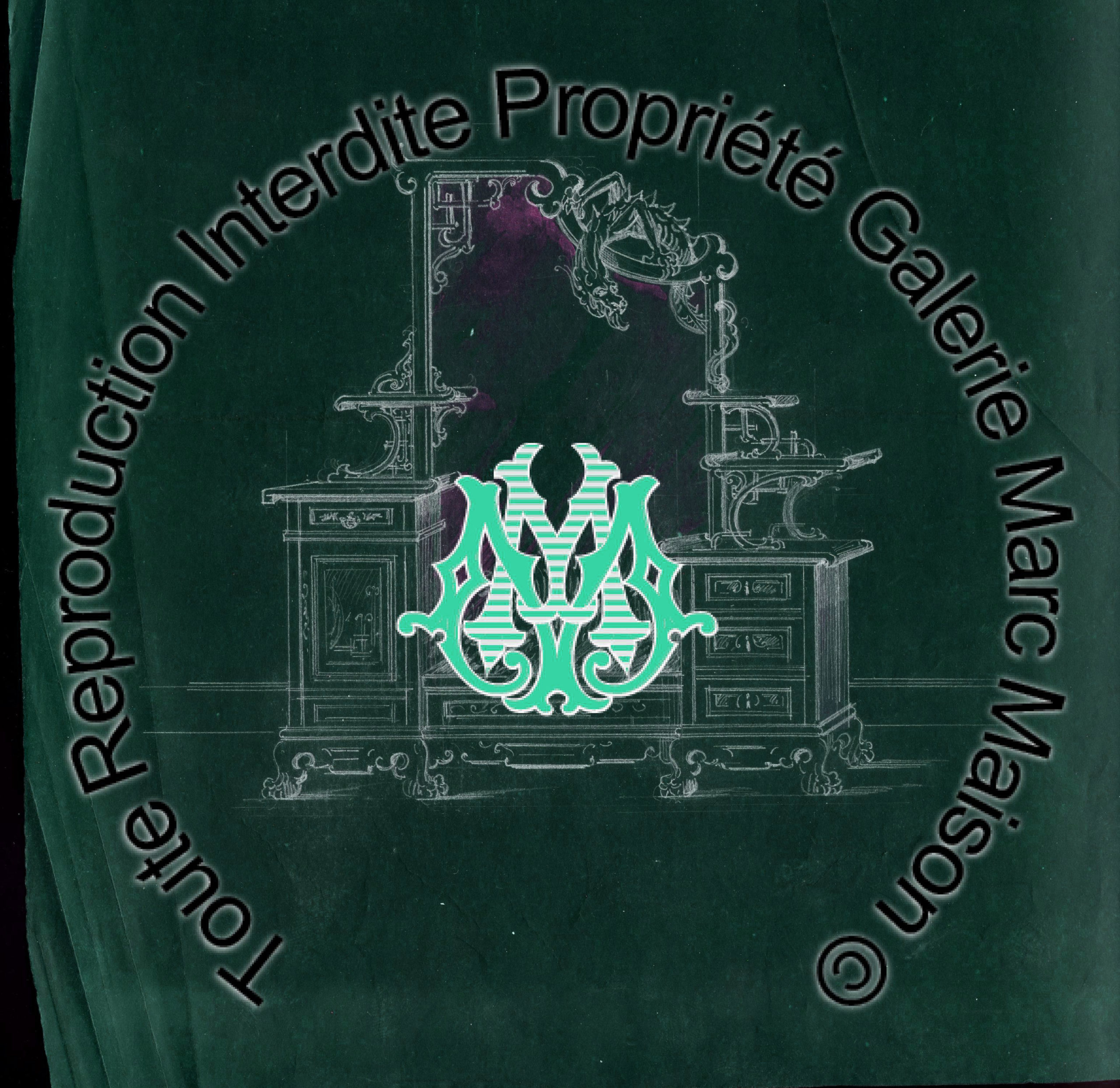 Flat desk with mother-of-pearl and ivory decoration
This desk, inspired by the Far East, was created in the 19th century. The parchment leaf-style tray and the five drawers are engraved and inlaid with floral motifs, birds, insects and butterflies in ivory and mother-of-pearl. The belt is decorated with openwork Chinese motifs. The pedestal with spacer is sculpted and finished with claw feet.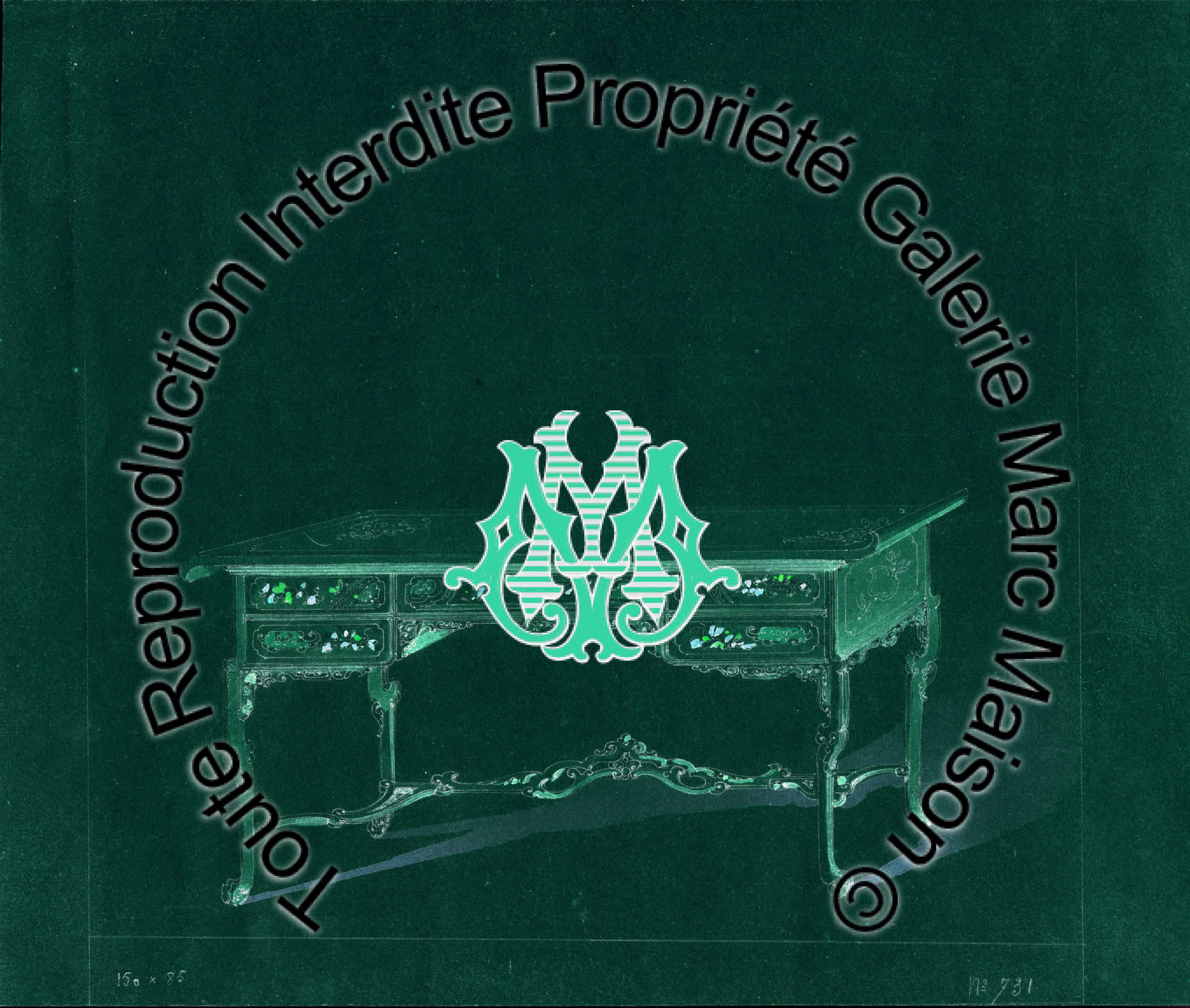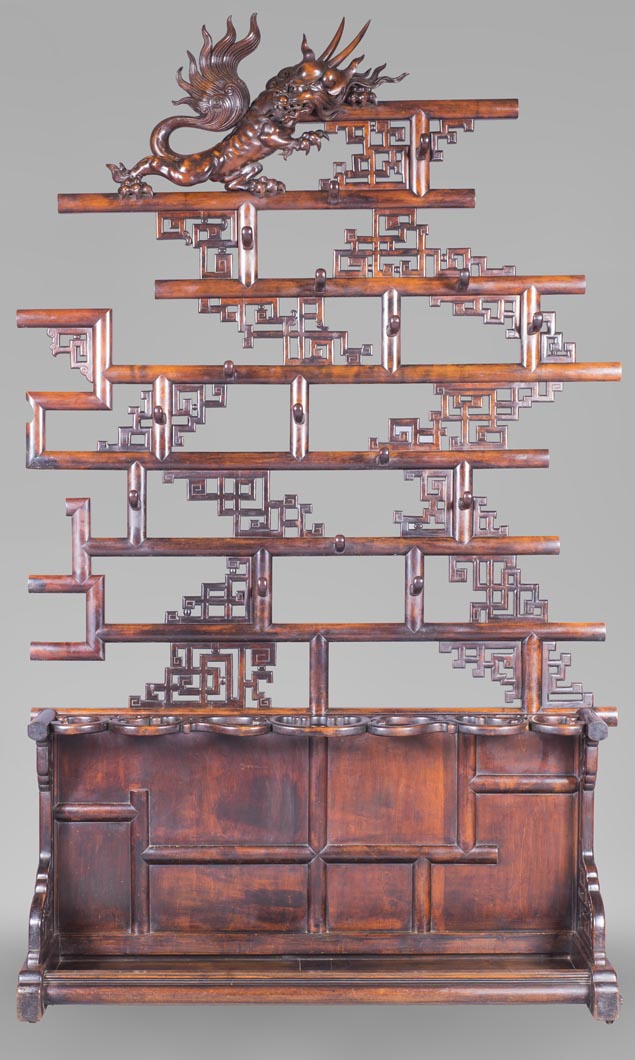 Attributed to la Maison des Bambous 
Materials : Sycamore
Provenance  : France, circa 1890
Dimensions : H : 220 cm, W : 134 cm, D : 40 cm
Entrance coat hanger
This important coat and hat rack, made out of carved sycamore, was made in the 19th century. Its realization is attributed to the parisian store Perret et Vibert. Topped by an imposing dragon, it has many hooks and a tablet to hold umbrellas.
The asymmetry of the furniture, the openwork decoration and the dragon are quite characteristic of the so-called "Japanese style" furniture made at the end of the 19th century, notably by the Maison des Bambous by Perret and Vibert